NYC's best Brow Studio Located in Midtown Manhattan. 
Our most advanced service and signature brow. This technique combines hair strokes and shading for the most natural brow. We achieve this look with either Microblading and Shading or Nanoblading and Shading.
I got my brows done by Mish, and I must say Highly!!!! Please she did an amazing job once again, may I also add that I got my lip l blush done by Julia and she also did an an amazing job.I strongly recommend anyone to visit Mish.aesthetics their the best and well worth it.👏👏😃 I'm a happy customer.
Mish was amazing!!!! I'm in love with my brows. She makes the experience so comfortable and explains everything step by step. I drove 2hrs for her work and it was well worth every minute!! Best decision I've ever made.
My experience was amazing. Mish was so professional and an expert in her field. The space is so clean and chic and she does such a beautiful job at brows. Definitely recommend them for all your brow needs
Mish is amazing! Not only does she make you feel super calm and welcomed in her studio but her work is incredible. My eyebrows have recently been a huge insecurity for me and trying to get them perfect with pencil is almost impossible. Going to mish was worth every penny. I love my eyebrows and it took a solid 10 mins off my makeup routine. Cant recommend her enough!
Mish did an absolutely amazing job on my brows! I had no hair before and now I have nice full brows that I LOVE! I highly recommend her and anyone on her team!
Highly recommend Mish!! She did amazing work on my eyebrows. I had nanoblading and shading combination. I had a prior not so good experience with microblading somewhere else and my experience and results here were just so amazing in comparison!!
Our Signature Brows are created by our Talented and Trained Artists. This service will leave you with natural results that are waterproof and last years after your initial brow session and 6 week touchup.
Does this Procedure Hurt?
Numbing Cream is used throughout the process to keep the session comfortable.
Lips are tinted. The Color that you see right after the procedure heals to 40-50% of the color chosen. The bright hue will lighten and heal to a natural tint. A 4 week touchup can be done after to boost the color.
We offer a range of pinks, reds, corals, mauves, etc. You can show us a picture of your favorite lipstick and we can match it! Keep in mind the color mixes with your natural lip color so we will advise on what would be the best color to achieve the results you want.
What happens if my lips are dark toned?
If your lips are darker you will need to do a lip neutralization session. This would require and initial session which we would use a coral toned pigment to lift the color and additional touchups to lift or add pinker tones later on. The amount of sessions would be determined on how dark the lips are and what your goal is.
If I have lip filler am I a candidate?
Yes! You just must wait at least 4-6 weeks after filler to get this procedure done.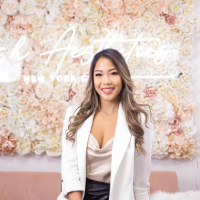 Master Permanent Makeup Artist,
Owner of Mish Aesthetics and Educator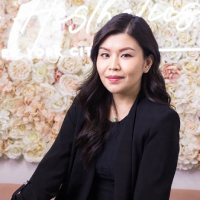 Senior Permanent Makeup Artist
& Technical Trainer