Lip Blushing is a technique that lightly tints the lip and defines the lip. Great for adding some color to bring your lips to life. This method does not plump the lips but it will give it the appearance of looking fuller.
I got my brows done by Mish,and I must say I'm Highly!!!! Please she did an amazing job once again, may I also add that I got my lip l blush done by Julia and she also did an an amazing job.I strongly recommend anyone to visit Mish.aesthetics their the best and well worth it.👏👏😃 I'm a happy customer.
Before & After Lip Blushing
We offer Lip Blushing which is a form of lip tinting that is tattooed on the lips. This procedure is semi permanent and lasts 1-2 years after an initial session and touchup. We also offer Lip Netraulization for anyone with darker lips who wanst to lift any brown tones in the lips to a color to that is more pink toned.
Does this Procedure Hurt?
Numbing Cream is used throughout the process to keep the session comfortable.
Lips are tinted. The Color that you see right after the procedure heals to 40-50% of the color chosen. The bright hue will lighten and heal to a natural tint. A 4 week touchup can be done after to boost the color.
We offer a range of pinks, reds, corals, mauves, etc. You can show us a picture of your favorite lipstick and we can match it! Keep in mind the color mixes with your natural lip color so we will advise on what would be the best color to achieve the results you want.
What happens if my lips are dark toned?
If your lips are darker you will need to do a lip neutralization session. This would require and initial session which we would use a coral toned pigment to lift the color and additional touchups to lift or add pinker tones later on. The amount of sessions would be determined on how dark the lips are and what your goal is.
If I have lip filler am I a candidate?
Yes! You just must wait at least 4-6 weeks after filler to get this procedure done.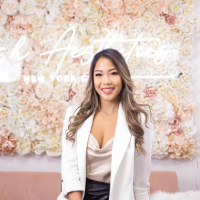 Master Permanent Makeup Artist,
Owner of Mish Aesthetics and Educator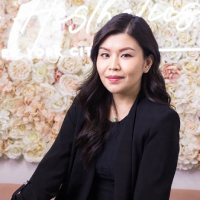 Senior Permanent Makeup Artist
& Technical Trainer