Brows shaded from light to dark. These can made to look natural or dramatic based on preference. You can achieve the make up look with this method. No hair strokes are added when doing this method.
Great class!!! I learnt a lot within three days and I would always recommend anyone to Mish. She was very patient and informational. She gave all the materials that is needed to become the best pmu and I feel like I'm ready to use all the information I gained and use it for my future clients. Thanks Mish Aesthetics!!
Mish was amazing!!!! I'm in love with my brows. She makes the experience so comfortable and explains everything step by step. I drove 2hrs for her work and it was well worth every minute!! Best decision I've ever made.
My experience was amazing. Mish was so professional and an expert in her field. The space is so clean and chic and she does such a beautiful job at brows. Definitely recommend them for all your brow needs
Took the 3 day microblading/ombre course and Mish and Carmen were so helpful and informative. Debated several classes for my initial foundations training and this seemed like a great option because of the 3 day option. They were both so great to learn from, and also help with continued help and resources after the class. I would definitely recommend this to anyone trying to get started in the PMU field.
Mish did an absolutely amazing job on my brows! I had no hair before and now I have nice full brows that I LOVE! I highly recommend her and anyone on her team!
Does this Procedure Hurt?
Numbing Cream is used throughout the process to keep the session comfortable.
Lips are tinted. The Color that you see right after the procedure heals to 40-50% of the color chosen. The bright hue will lighten and heal to a natural tint. A 4 week touchup can be done after to boost the color.
We offer a range of pinks, reds, corals, mauves, etc. You can show us a picture of your favorite lipstick and we can match it! Keep in mind the color mixes with your natural lip color so we will advise on what would be the best color to achieve the results you want.
What happens if my lips are dark toned?
If your lips are darker you will need to do a lip neutralization session. This would require and initial session which we would use a coral toned pigment to lift the color and additional touchups to lift or add pinker tones later on. The amount of sessions would be determined on how dark the lips are and what your goal is.
If I have lip filler am I a candidate?
Yes! You just must wait at least 4-6 weeks after filler to get this procedure done.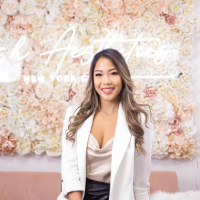 Master Permanent Makeup Artist,
Owner of Mish Aesthetics and Educator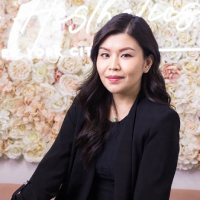 Senior Permanent Makeup Artist
& Technical Trainer