3 Day Brow Training Private
1 on 1 Course
All eyebrow methods:
Nanoblading –  Hair strokes made with a machine (the updated form of microblading)
Ombre Brows – Machine shading
Combination Brows – A mix of hair strokes and shading
You will learn our mapping method, eyebrow patterns, color theory, and specialized techniques in order to create the most natural brows. Hands on training with our instructors with live demonstration on model.
Our courses are designed to set students up for success. By offering an apprenticeship after the course we give our students real life practice and assistance. Unlike most courses who only teach you 1 method we are offering 3 methods in 3 days. Our instructors are licensed and experienced. Many of our students have been successful in starting their businesses after taking our course.
3 day brow course to learn 3 permanent methods (Learn Nanoblading, Ombré/Shading, Combination Brows) – $4200
This is a 1 on 1 course and you will have individual attention with 1 instructor. 
On the last day you will work on a model with the instructor.
Certificate of Completion
Full tool kit to get started ($500 Value)

Mapping Tools
Pigments
Practice Skins and Tools
PMU Machine

Work on a model
Ongoing Support
Watch our testimonial video
Mapping, Skin Anatomy, Color Theory
& Ombré Brows
Nanoblading, Business,
& More Mapping
Combination Brows, Model,
& Certification
Day 1 - Mapping, Skin Anatomy, Color Theory & Nanoblading
On this day our students are taught the foundation of brow creation. The are taught our brow mapping technique. We break out the method so that it is easy for them to create the most natural shaped brows. We teach them how to correct brows that are not well shaped and how to give clients the best brow shape for their face.
Color theory and mixing is also taught. Creating the perfect color mix for their clients is extremely important when performing any brow procedure and we cover all bases for this.
Lastly the brow pattern and nanoblading technique is taught. We show them how to use a machine to craft natural hair strokes on their client to give their client realistic brows. Students are encouraged to ask questions and take pictures and videos during demonstrations so that they can refer to them when class is finished.
Hands on training is provided on fake skin and dummy heads to ensure the students are getting a realistic experience. The classes are kept to a max size of 12 so that each student will have individual attention and training with the instructor.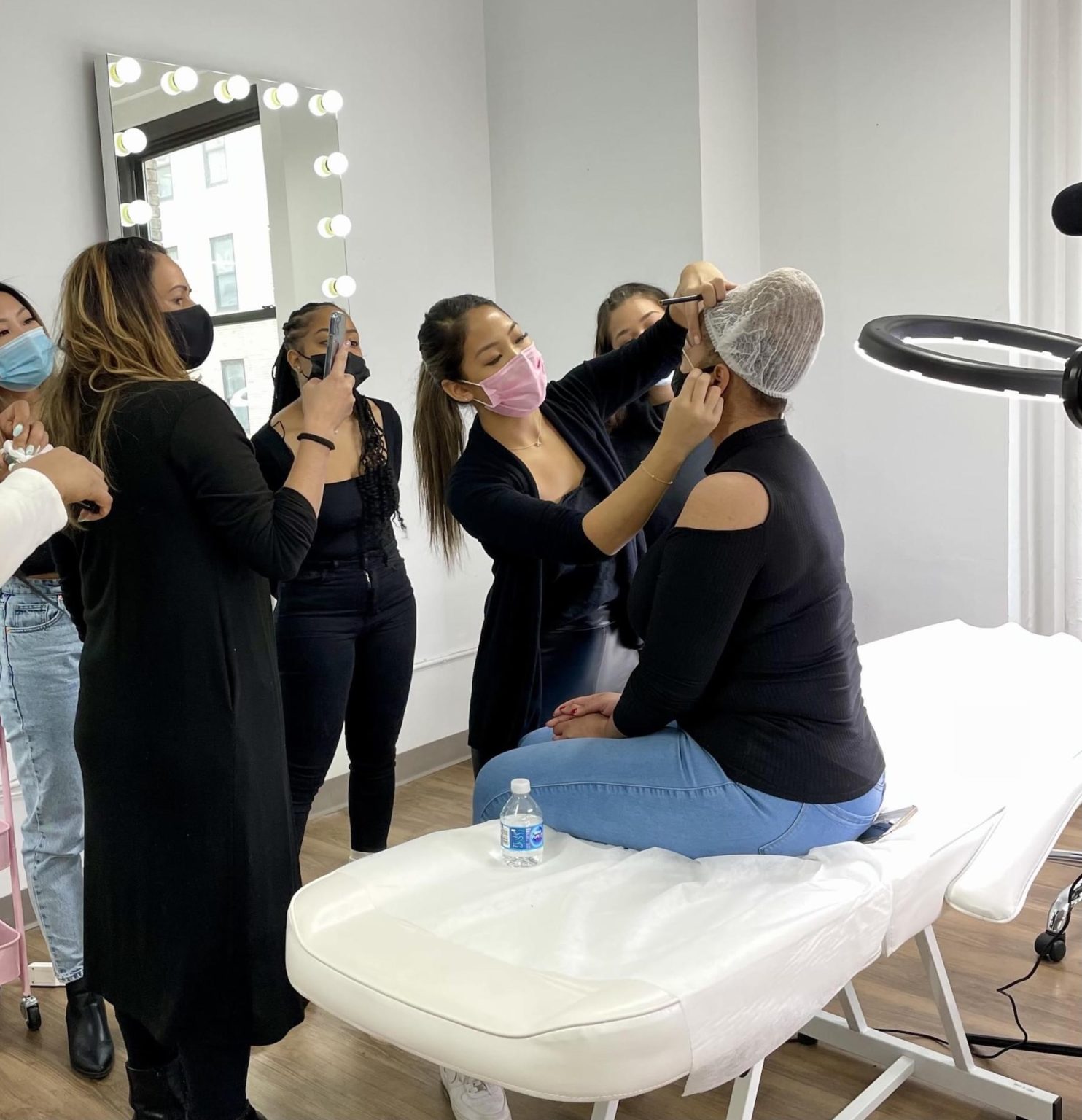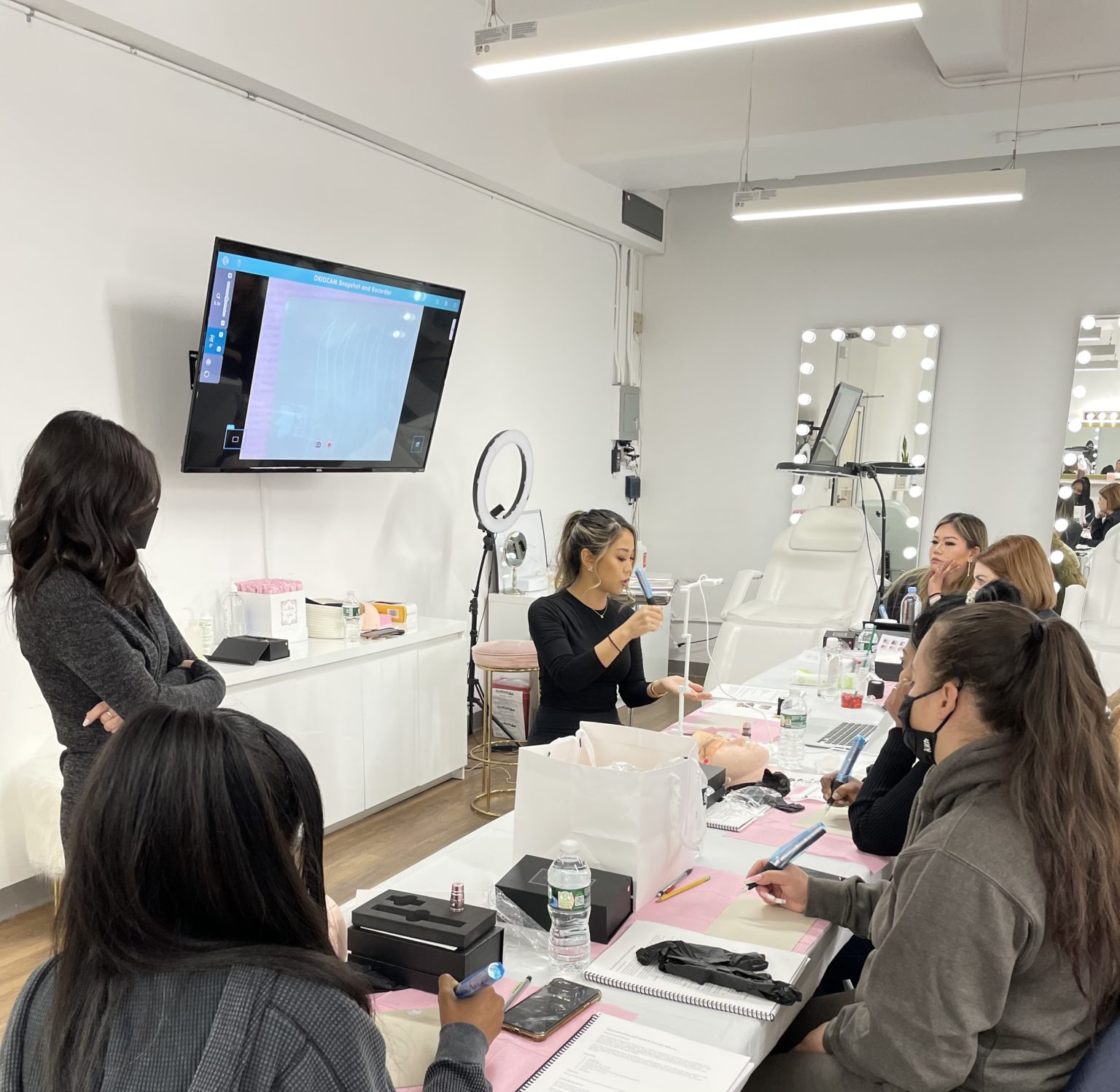 Day 2 - Ombré Powder Brows, Business & More Mapping
On this day students are taught how to use a permanent make up tattoo machine. They are taught how to outline the brows and shade them from light to dark in the most natural way. Students practice on fake skin and their dummies while utilizing the skills they learned on the first day.
Client forms are shown and given to the students to use on their own clients. On this day we teach basic business, marketing, and branding skills. How to properly set up your business and information on legalities and licensing is taught.
To provide a realistic experience and to practice their mapping skills, students are encouraged to practice mapping on each other on this day. They do this while under supervision so that they are able to get instructor feed back and understand the feeling on mapping on real skin. We encourage students to take photos and videos through this process. Our instructors will demonstrate the mapping on a student and provide a video for them to take home as well.
Day 3 - Combination Brows, Live Demo & Certification
On this day the method of combining nanoblading and ombré brows is taught. While they are taught both methods separately we have a specific method in combining theses methods to create a very natural brow. This is our signature brow method and the technique that most clients are looking to get.
Mish performs a live demo on a model and the students are able to see the process from start to finish which completes their learning process. Everything that was taught comes together on this day.
Students are able to sign up to perform a procedure on a live model under instructor supervision if they choose to on a separate day. This session is a 1 on 1 with an instructor and it provides them individual attention and feedback while performing the procedure under instructor watch.
Lastly a certification of completion is given to all students who have attended the course. This shows that they have completed the necessary training in order to be certified by Mish Aesthetics. Our training provides all the tools that a student needs to succeed post course. Students must practice once the course is completed in order to be successful at the skills we teach.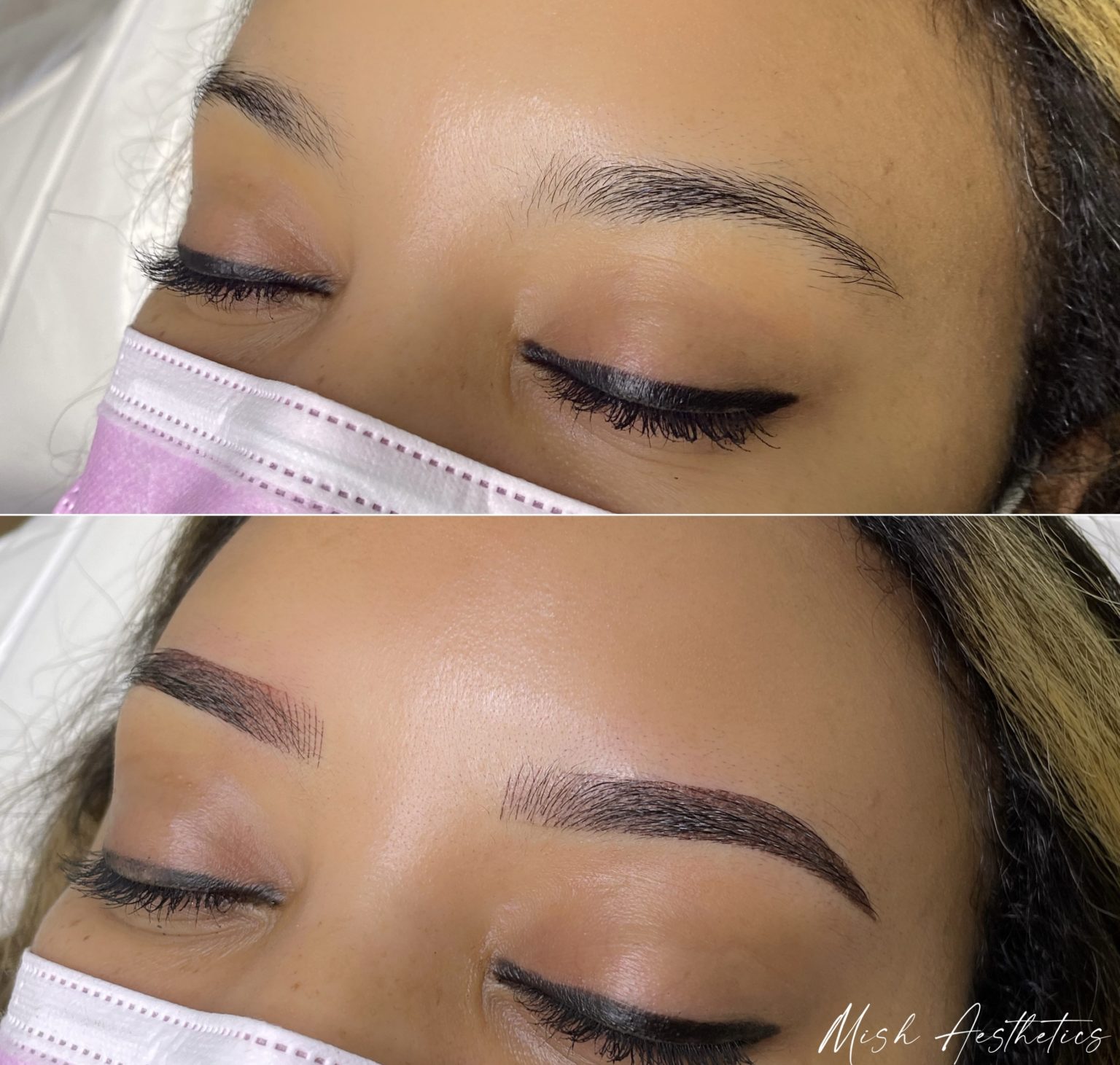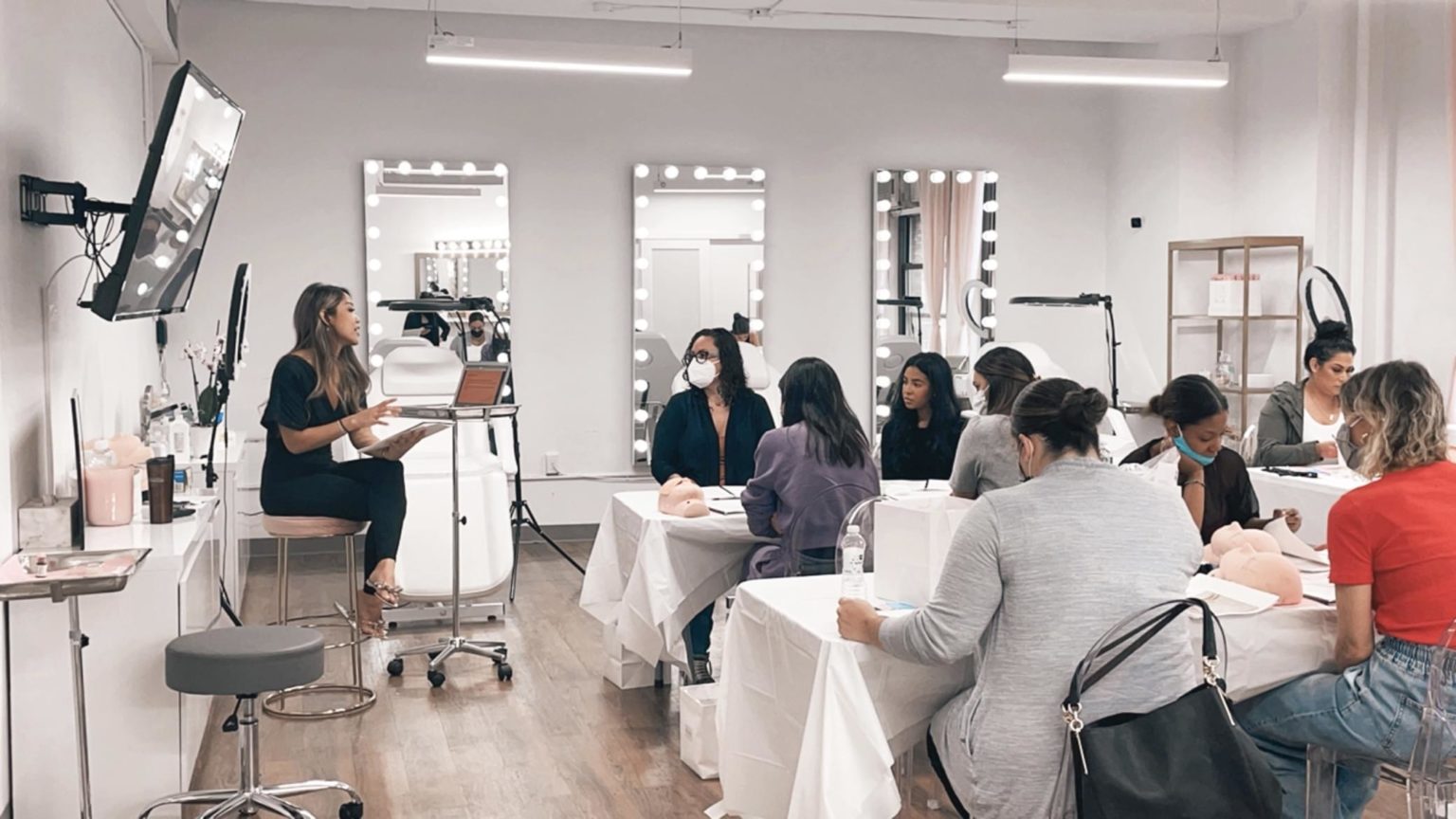 Bonus #1 - Business, Branding, Marketing
Because the lack of business, branding & marketing knowledge is the reason why most people fail when they start something new, we will make sure that won't happen.
That's why we have a special section on day 2 dedicated to business, branding & marketing where we will touch base on the things you need to know about launching your successful career or business.
Mish will teach everything she learned by doing it on her own. Even more, because we keep the availability is limited, Mish will personally respond to all of your questions! If you have further questions, since we provide ongoing support through our facebook group you will be able to ask them there as well!
Bonus #2 – Live Demo (With Apprenticeship Option
Everything that you'll learn will be demonstrated on a live model on the third day so you can understand the nuances that make the difference between the ones that are doing it alright and the most appreciated beauty professionals.
… and if you're eager to start practicing your skills in a safe environment and have and instructor correcting you and guiding you live, there's an opportunity to add an apprenticeship with live mode.  This will take place after the 3 day course.
Bonus #3 – Full Tool Kit To Get Started ($500 Value)
We offer only the highest quality services and work only with high quality products.
That's why we've prepared a special tool kit design to speed up the training process and turn you into a confident & competent expert in no time.
Inside, you will find everything you need to get started.
This is what is included:
Microblades
Brow Machine and Needles
Mapping Tools
Pigments
Practice Skins
Practice Tools
Text Book/Brow Worksheet
We kept the best for the end!
In order to demonstrate your skills and your progress, at the end of the 3-day training you will receive a certification of completion that will demonstrate your newly acquired skills and your competence in applying them.
With Mish Aesthetics being a top rated Permanent Makeup Studio for Eyebrows in NYC, New York, this certification will make it much easier for you to start your own successful business immediately.